Scenes from kenya:

Wealth, Poverty, and Happiness

by Rick Swanson
This virtual gallery represents a photographic exhibition scheduled to be held at 125 Live in Rochester, Minnesota, during the months of April, May, and June, 2020.
In light of the need for social distancing in the age of the COVID-19 epidemic, the physical exhibition and reception may be postponed or cancelled. This virtual gallery is offered in its place. Please consider allowing about 20 minutes to scroll all the way through this virtual exhibit.

Artist Statement
In March, 2019, I participated in a travel group from Minnesota that spent two weeks in Kenya. Our purpose was to visit the Brydges Centre, a home for children near Kitengela (45 minutes south east of Nairobi), as well as to visit churches and schools in the urban slums of Nairobi. We also experienced a safari in the Masai Mara National Park.
This brief of exhibition of photographs documents a small portion of my two week stay. Spending time in the poverty-stricken areas of Kenya forced me to confront my
conceptions of wealth, poverty, and happiness. I humbly ask the viewers of this gallery to reflect on these notions, as well.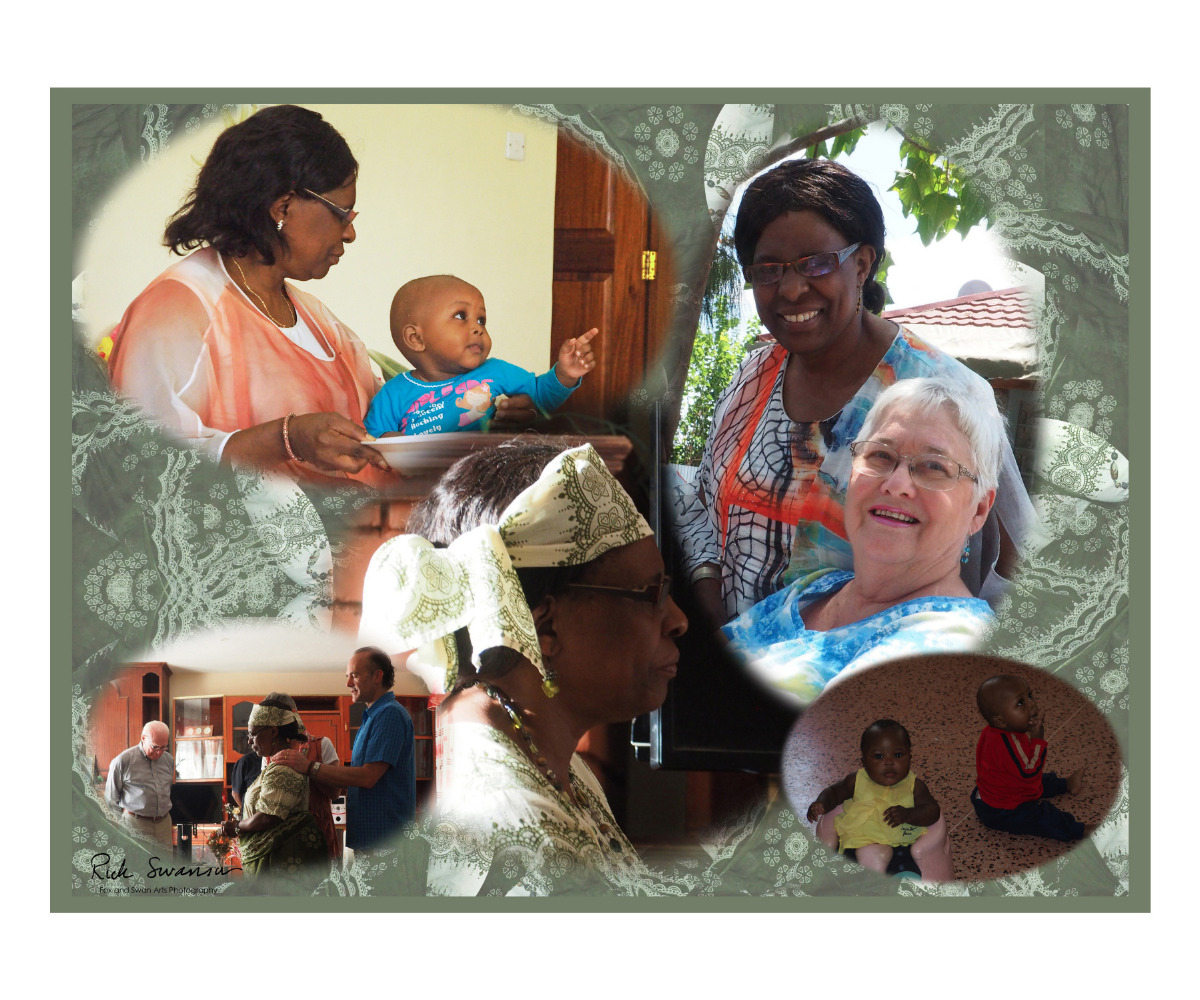 Rosemary
Rosemary Wafula is the soul of the Brydges Centre. Nearly twenty years ago, Rosemary began her mission to the poor of Kenya by setting up a small hut in one of the large urban slums of Nairobi. From there, she fed children with juice and bread.
Over the years, with primary support from the Bob and Nancy Brydges of Rockpoint Church in Lake Elmo, MN, (for whom the current Brydges Centre is named), Rosemary went from serving a handful of children daily to providing a permanent home for over 130 children who otherwise would face homelessness and even death.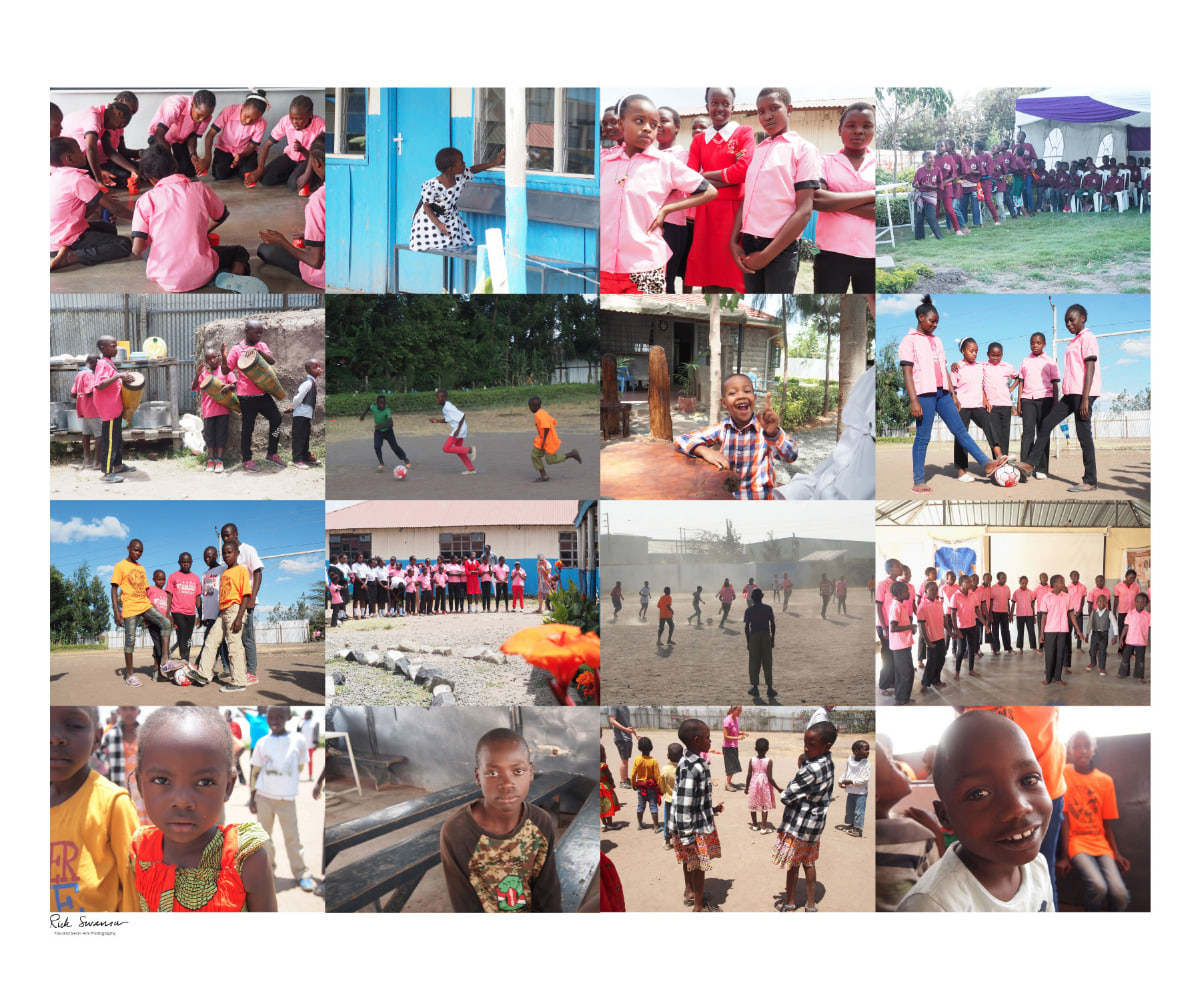 BRYdges Centre Family

One of the first things you learn when you first visit the Brydges Centre is that only familial terms are used to describe the relationships. No child who lives here is an orphan; all children are brother or sister. I was welcomed as "Uncle", rather than "guest", or "visitor". My travel group received the traditional greeting of children singing songs and playing drums. Our group brought gifts and supplies; I donated soccer equipment, for example. The bottom row of portraits in the collage above were taken by one of the teenage girls of the Brydges Centre, to whom I lent my spare camera for an hour or two. She's a natural photographer; I would love to donate digital camera equipment to the Brydges Centre some day.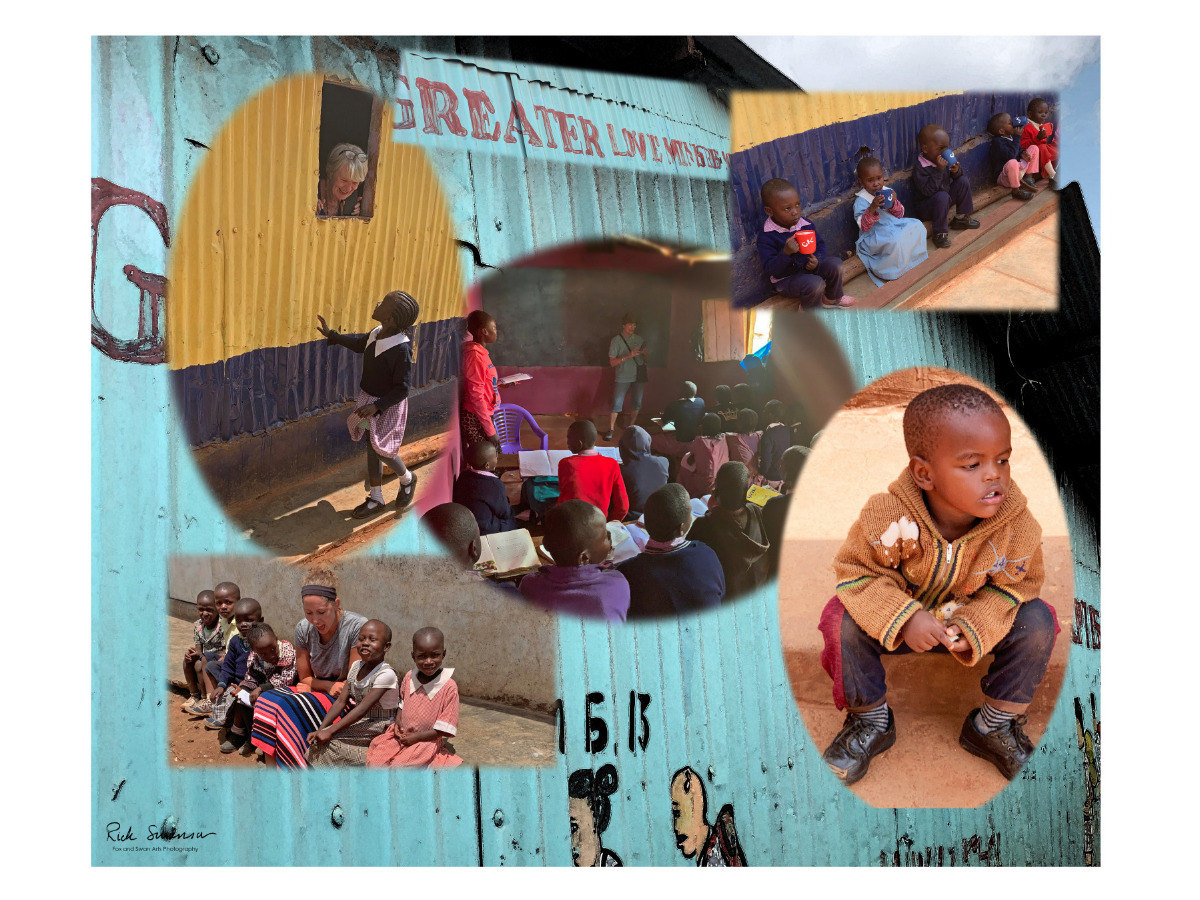 Greater Love School

We spent three separate days in the large urban slums surround metropolitan Nairobi. In particular, we visited school children in private Christian schools, and in one case a school run by the government. The children who attend these schools typically wear uniforms, and in all cases the curriculum was aligned with the Kenyan national curriculum. I'm a former teacher in the US, so I was interested in the caliber of the curriculum. At a quick glance, the level of study at each grade level was commensurate with the corresponding grade level in the United States. It was clear that all children living in the slums valued the opportunity to go to school, and the privilege was not squandered. The school buildings - much like the dwellings - in the slums were little more than corrugated steel shacks; dirt floors, no electricity, no plumbing. In the US, we'd say the conditions are deplorable; the people who live in the slums do not use their situation as an excuse to diminish the value of an education. The collage above includes scenes from the Greater Love Ministries school.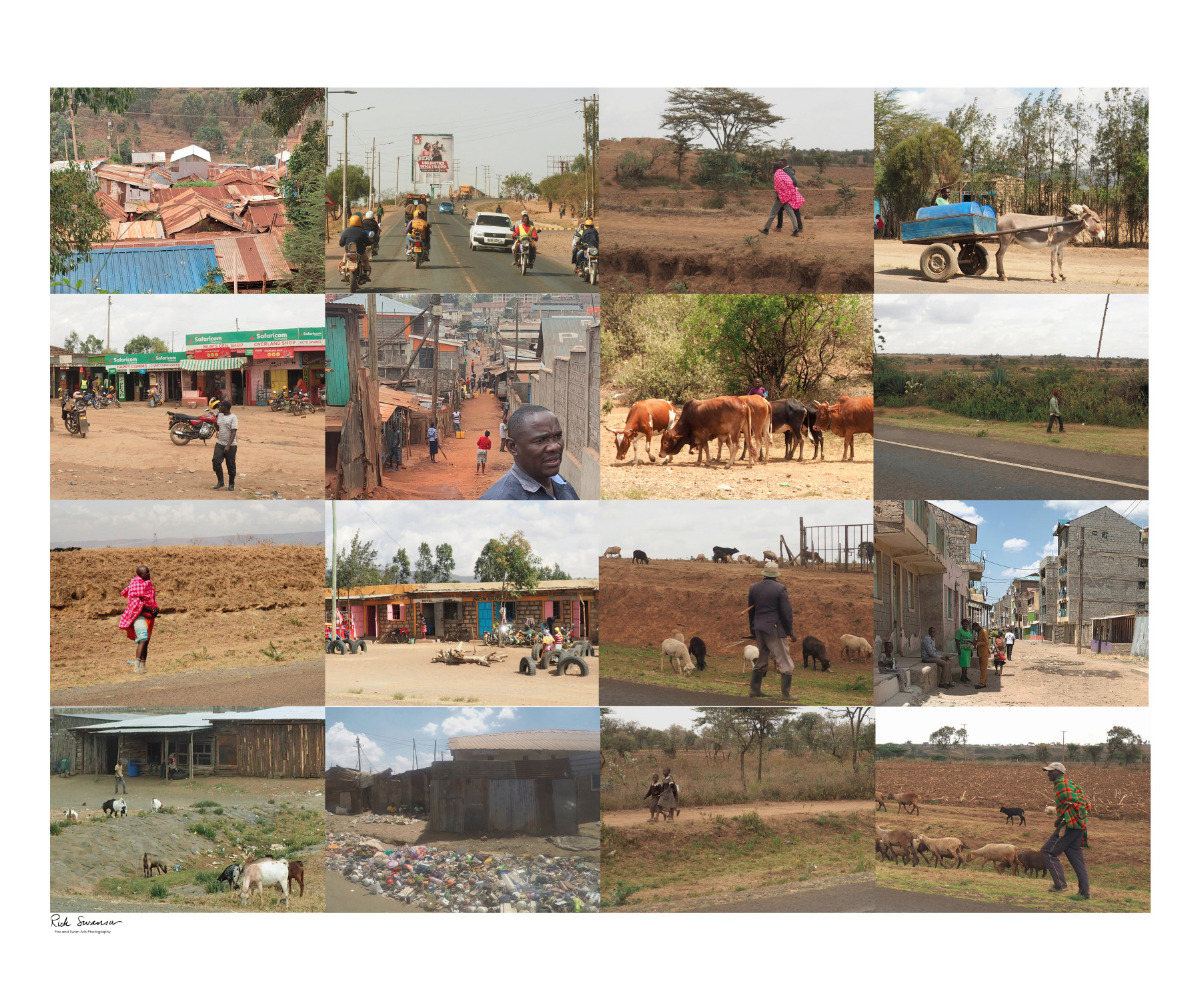 KENYAN LIFE

For an American visiting Kenya, you choose the experience you want to have based on where you want to go, and whom you want to meet. I was part of church group for whom it was a sort of "mission trip", although for me it was more of a photo safari. In any case, our choice was to spend most of our time among the poorest of the poor. We were stunned by the depth and breadth of poverty: slums of 250,000 people or more literally situated on the garbage dumps from the wealthy city dwellers in modern Nairobi; shepherds, goatherds, and cowherds scratching out a living with their flocks of, say, a dozen animals; roadside shop owners operating hotels, salons, car parts store, or selling animal furs or tomatoes. On one hand, we caught ourselves romanticizing their existence ("Look how entrepreneurial they are; they have their own little economy here."); on the other hand, our instinct as Americans was to want to liberate these people from their plight. Especially in the slums, my travelmates were prone to wishing "we could take these children home with us." One of the women in our group expressed a version of that sentiment aloud to one of our guides, Pastor Joseph (pictured above, 2nd row, 2nd column), - himself a product of the very slum we visited - whose response gave us pause: "You'd be taking us away from our home. You must understand, many of the people you see living here have the means to leave, but they stay, because this is their home." It was rather egocentric of us to assume that, if given the choice, those who live in the slums would rather get out and live like us. It doesn't seem true. "The poor you will always have with you," it has been said. Maybe so. I remain conflicted and unclear about what to do. The people I met were poor; few of them seemed desperate, hopeless, or miserable. There was a distinct sense of happiness among many of them.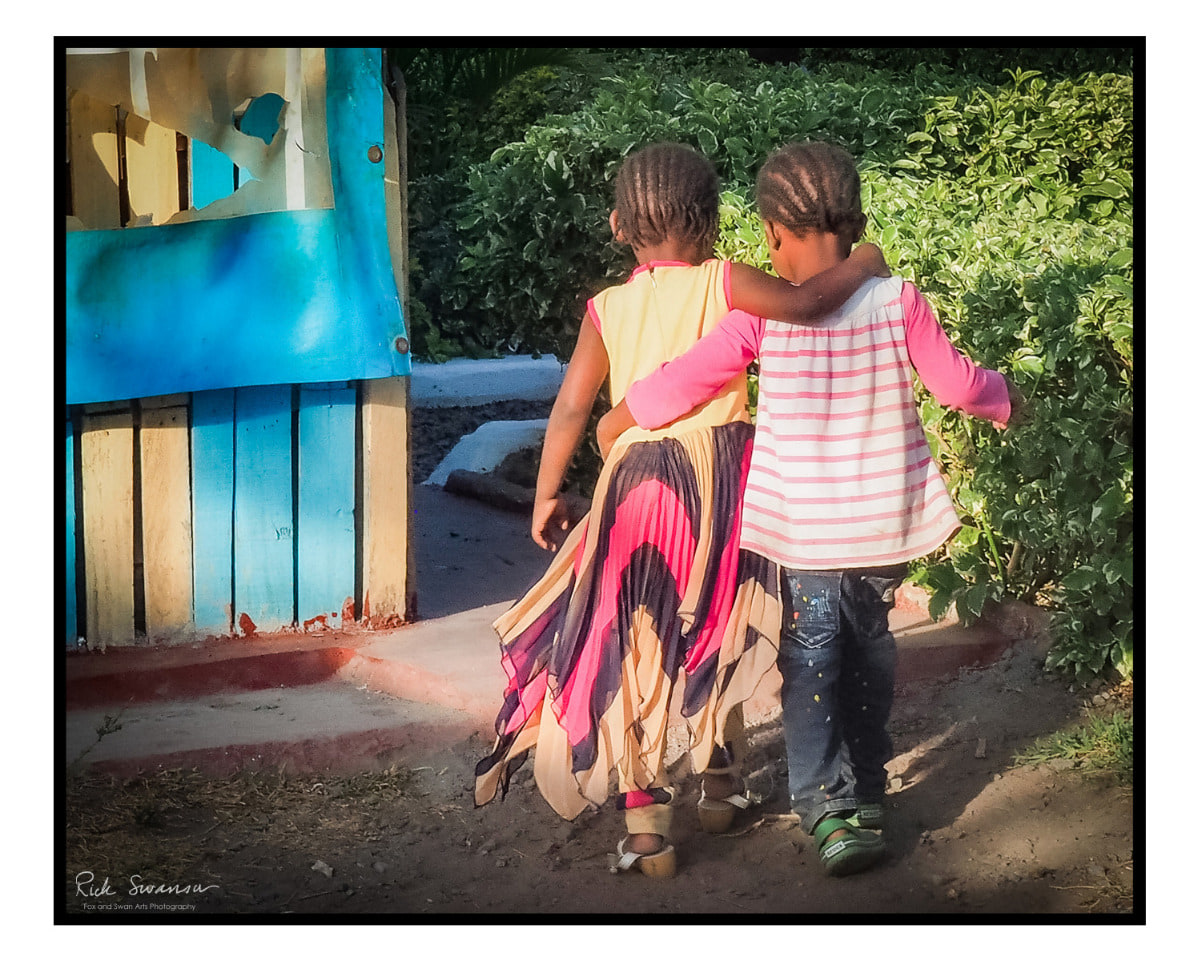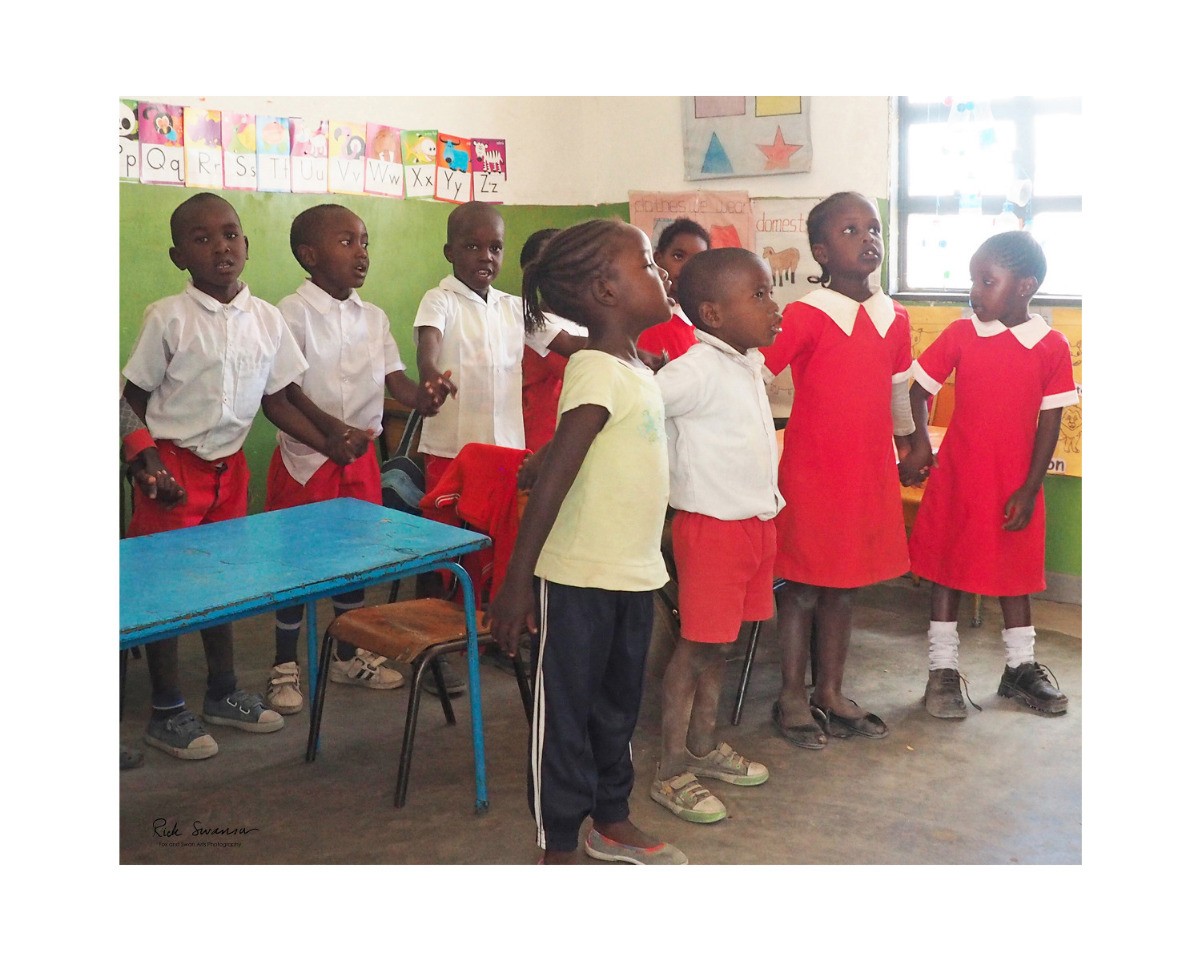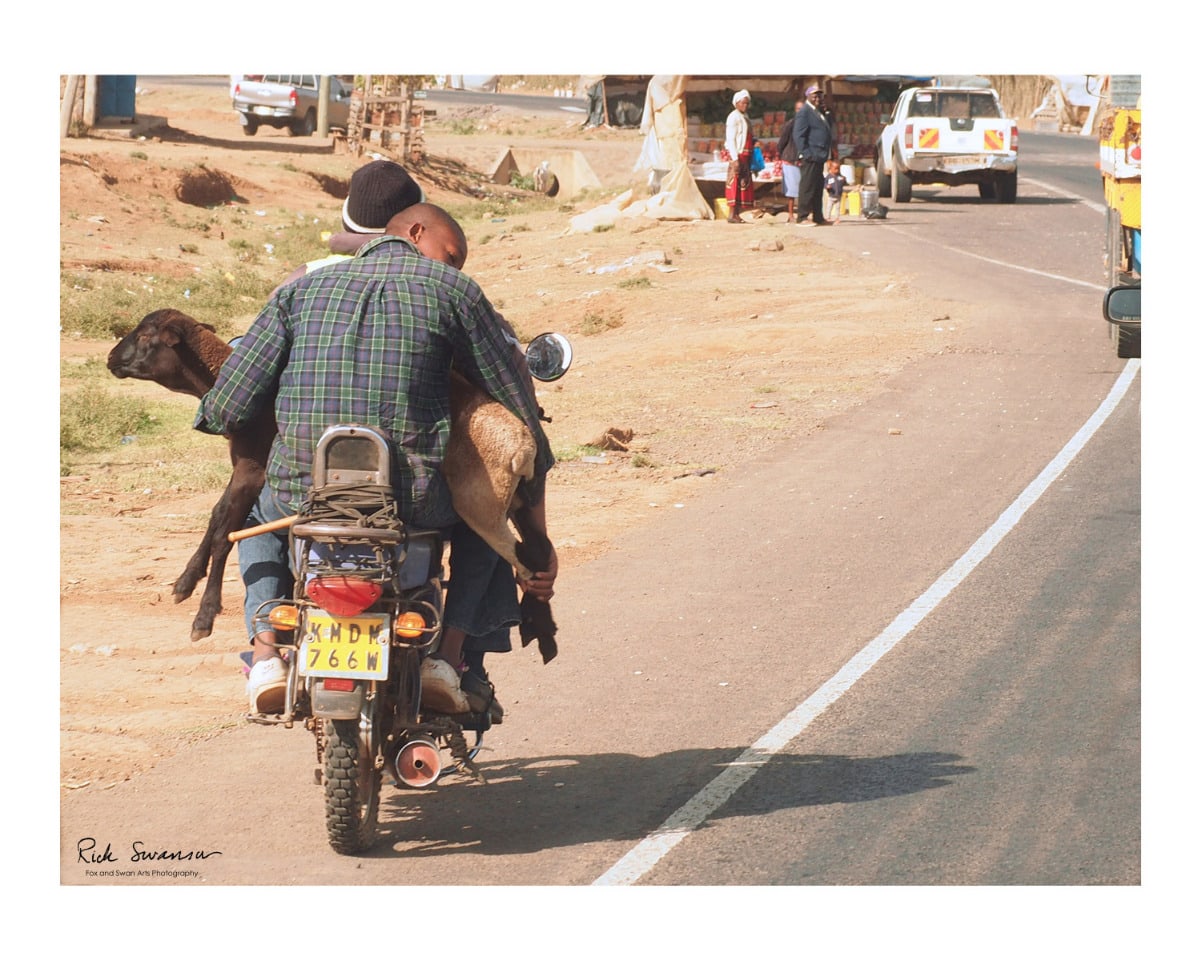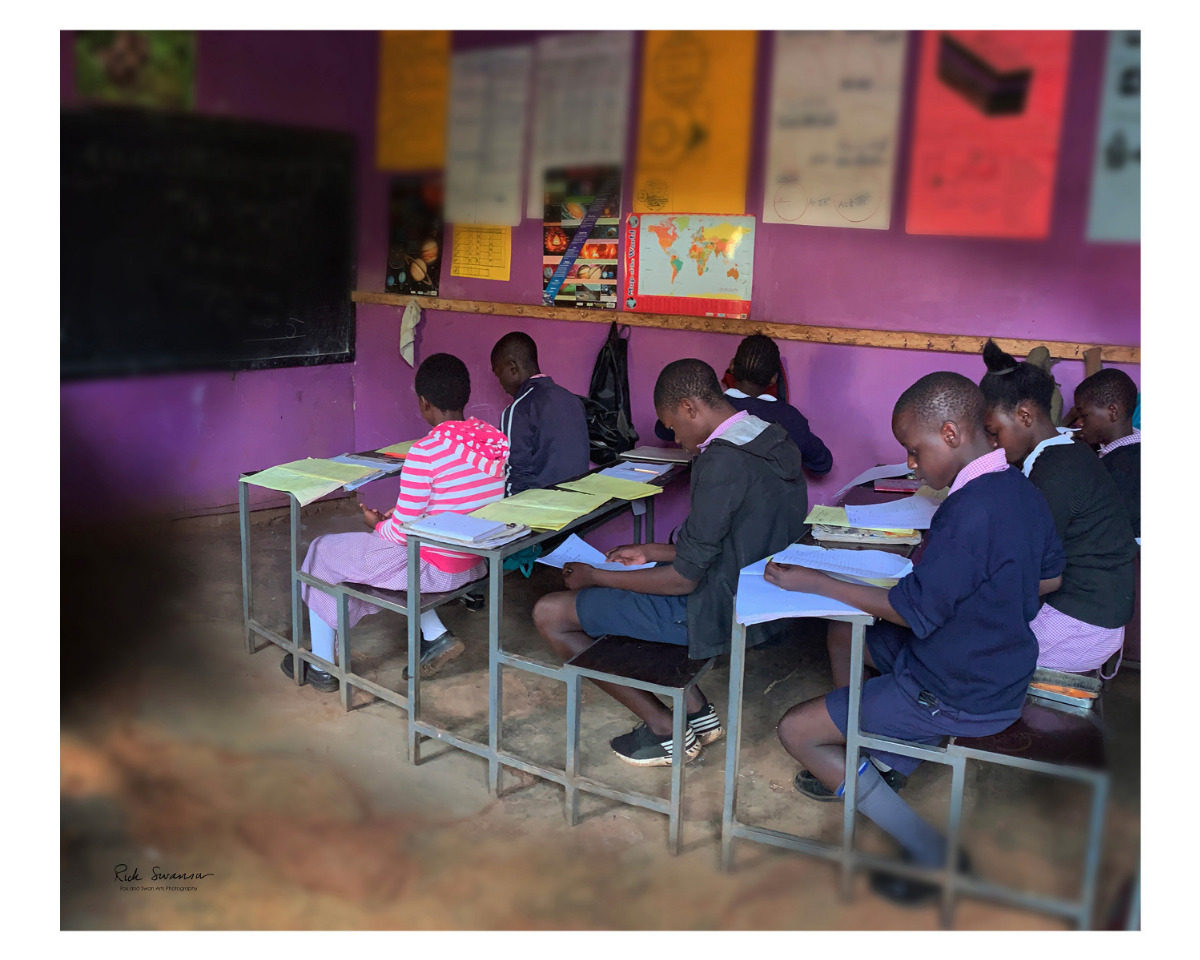 Upper Left: "You are my sister"

Upper Right: Brydges Centre children singing
Lower Left: Kenyan motorcycle taxi
Lower Right: Greater Love School classroom

Scenes from the Masai Mara National Park
In stark contrast to my time among the poor was my time spent on safari. It was immediately evident to me that the beauty and wonder of the Kenyan plains is accessible only to those with the money to afford to buy the experience, myself among them. In all likelihood, the people I think most deserve to witness the Masai Mara Park - the people of Kenya - won't ever have the chance.

That said, here are just a few quick glimpses of the wildlife and natural beauty of the Masai Mara, as seen from the land and from the air. You may see more safari images by
clicking here.